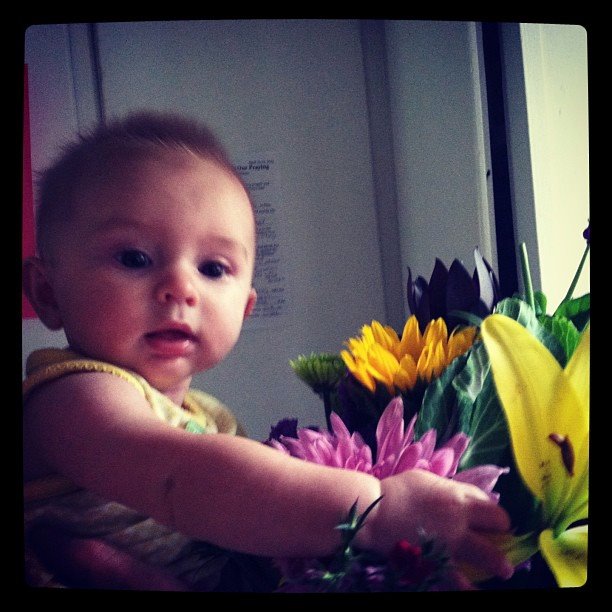 Yesterday I wrote an email talking about the reasons I moved to Florida and I got a lot of feedback on it already. I am thankful for that. I was a little nervous pouring out my heart and truth and I appreciate your feedback.
Today I just want you to know how thankful I am for you and your journey. You share with me your comments on my Facebook page and blogs and it means a lot to hear your stories. I am encouraged and I learn from many of you.
Tomorrow we celebrate Thanksgiving here in the United States. I will not be eating turkey but Southern Ribs with my family. I am sure they will be just as good if not better than my cooking. But I can't help thinking about the little miracle that joins us for her first Turkey day. SARAH GRACE!
Sarah is a miracle baby. After 2 miscarriages and thinking we had lost her after just 10 weeks in my belly, God showed us a true miracle. So today and every day I am very grateful for my daughter.
I know many of you are praying for a miracle too. Maybe you are trying to get pregnant, or need a job, or maybe you are trying to recover from a disease, I am here to tell you that MIRACLES DO HAPPEN. I have seen them not in my own life but also in many friends, clients and acquaintances.
We would love to pray for you and your miracle. Please shoot us an email at info@starrhealth.com and myself and our staff would love to pray for you. Or come over to our Facebook page and share on our page so all our community can pray for you.
Lastly we are appreciating you by discounting some of my favorite programs I did with Dr. Lavonne Atnip from the Encouragement Center. She has been a blessing and encouragement to so many of our clients and community we hope her gifts help you too:
http://www.thetotalwellnessdoc.com/special-deals/
Appreciating you,
Mary Starr Carter and your StarrHealth Support Team
the Total Wellness Doc and Mom
Disclaimer: This information is not meant to diagnose, prescribe, treat or cure any illness or disease. It's strictly for informational, educational, or entertainment purposes ONLY. The products I talk about are not meant to diagnose, prescribe, treat or cure any illness or disease. Any information I give you about them is for informational or entertainment purposes only. They have not been evaluated or approved by the FDA. Please seek the qualified health professional of your choice when making health decisions for yourself, your family and your pets.