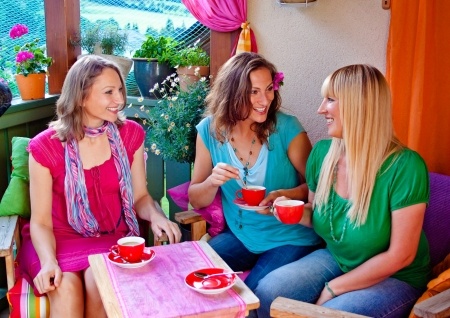 I have been humbled by your recent response to my URGENT message telling you that I was taking my articles that talk about Essential Oils and Natural Remedies into a Private Association. You have sent me prayers, warm wishes, encouragement, and comfort. I cannot tell you how much that means to my family and I.
But I want you to know something. I am not going to stop sharing. That's right. Since July 2011 I have shared my experiences and heart in newsletters and blogs. I have shared many other wonderful stories and introduced you to people whose stories inspire and encourage us.
We will continue to Share. Unfortunately most of our Essential Oil and Health Blogs will be in a Private Association Membership site but many of our personal experiences, Moms of Faith, and just encouraging and motivating posts will stay right here and we will continue to share them.
I am not scared, upset, or angry with this situation. I realize what is important in this world. And although I do feel it is important for all of us to stand up for our rights and work towards stopping this non-sense in our government, media and health care systems I will not be ruled by fear.I know Who my Faith is in and God can do all things with those who Believe.
So in the big picture of things, we still need to be grateful for our blessings. This morning I was reading about the Harnisch Family and their son Gabe. My heart went out to this Christian family who has poured so much into their genius son who suffers from ADHD and OCD and unfortunately has become a threat to the other kids in the house. After years of research they have found a school for boys like him that has helped their son find peace, confidence, a good work ethic, and respect for those in leadership. The school is very costly and they took out a loan for $30,000 already but need to raise another $30,000 for their son to continue at the school. I am asking you to go to this link and see their story. I am asking you to pray for the miracle they need, pray for Gabe their son, and if you feel led please give to this family in need.
We won't stop sharing. We won't stop helping and we won't be silenced because we all are called to do God's work in whatever form it is.
God Bless you and your family,
Mary Starr Carter
the Total Wellness Doc and Mom
Disclaimer: This information is not meant to diagnose, prescribe, treat or cure any illness or disease. It's strictly for informational, educational, or entertainment purposes ONLY. The products I talk about are not meant to diagnose, prescribe, treat or cure any illness or disease. Any information I give you about them is for informational or entertainment purposes only. They have not been evaluated or approved by the FDA. Please seek the qualified health professional of your choice when making health decisions for yourself, your family and your pets.