Did you know that more than 1.2 million children under 5 had poisoning exposure at home, according to Journal of American Academy of Pediatrics published August 2010.

2% were fatal and over 10,000 cases needed some form of medical treatment as a result of poisoning from exposure to household cleaning products. Over 700 of those children suffer residual disability.

We clean our home everyday. Do you know what is in your household cleaning products?

Cleaning toilets, washing dishes, doing laundry and mopping the floors are household chores that most of us are familiar with. We cook, eat, put the dishes in the dishwasher, add some dishwashing cleaning products, turn on the machine and let it run.

It sounds simple, and not much thought may be given into process. Where are the hazardous materials in your household cleaners?

Read the label and you will find words like Caution, Warning, Danger, Poison, Flammable, Reactive, Corrosive, and Toxic.

Found those words in yours?

Most products have one or more of these words and even the United States Environmental Protection Agency (EPA) asked this question:

Did you know that most Americans add a pesticide to their washing machine to help keep white clothes white?

They wrote, this pesticide is also found in many household cleaning products to kill germs, clean mold and mildew from your shower or tub. Did you read the label? Yes, chlorine bleach is a pesticide –it kills bacteria, viruses, and fungi and is very toxic and harmful to your body.

Seniors, pregnant women, those suffering from chronic disease with allergies, asthma, headaches and children are at risk from these toxic cleaners. EPA stated that, toxic substances are chemicals or mixtures that are harmful when inhaled, swallowed, or absorbed through the skin.

Can you stop breathing when you mop your floor or clean the oven? In other words, we inhale some toxic chemicals while we clean. Our family members are inhaling too. Many of the household products like oven cleaners, floor or furniture polish, laundry detergents and drain cleaners are extremely toxic. How about those bug sprays?

Some of us have some health issues that may be related to inhaling or touching these products. Other than chlorine bleach, here are some of the most toxic substances used in household products:
Formaldehyde
Arsenic
Hydrofluoric acid
Solvents
Disinfectants
Pesticides
Please visit this link for more information about these, here.

Studies show that some of the diseases we found in recent years among children and adults may be linked to exposure to chemicals. There is an increase in ADD and ADHD in children, miscarriages in women, respiratory problems, skin problems and the list continues because of exposure to chemicals.

What are your solutions? Where or who do you turn to when you are in doubt?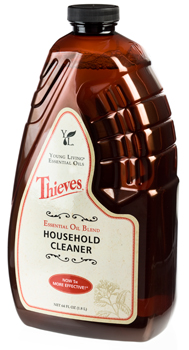 Young Living has created a safe household-cleaning product called Thieves Cleaner. There is no need for multiple cleaning products in your home. Thieves does it all. It is a very safe household product you can even ingest. Here are some testimonials from those who are using Thieves:

Dawn uses Thieves in her showers, countertops and in her humidifier:
I use it daily in my shower and have not had any new mold in 3 years that I have been using it. Also, I use it daily on my countertops to keep them free of bacteria and in the winter I out it in my humidifier it makes the whole main floor of my house smell wonderful.

Valerie uses Thieves for her laundry and for showering:
Wash my clothes with Thieves Cleaner. Wash myself with pumping a handful then proceeding. Place spring water in bottle, add Thieves Cleaner then pump.

Roxanne uses Thieves to remove stains:
On my laundry, Kevin has a habit of getting stains on his shirt and I don't find them till later. Put the cleaner directly on the spot full strength and 99% of the time it worked.

Jennifer uses Thieves to clean her children's toys and soothe teething:
I clean kids toys and binkies with it. It also helps soothe teething too.

Sally uses Thieves to mop floors, dishes, laundry, and cleaning her bathroom:
I use Thieves Cleaner to mop my floors, to do my dishes, to do my laundry, and clean my bathroom. The Thieves Cleaner kills the germs…I don't have to worry about catching any kind of infection. I know that my home and surroundings are clean and I won't get sick. Because I use Thieves Cleaner regularly I have not gotten sick in over 3 years. I love Thieves Oil, too. If I even get the hint of a sniffle, I run for the Thieves and put a drop on my tongue and rub a dab on my throat and nose and the sore throat and sniffles are gone. I also keep my immune system built up with regular doses of NingXia Red, and the Core Complete vitamins. I thank God I have come to be apart of Young Living Essential Oils. If it weren't for them I would not be here today

Blessings in abundance and joy…

Mirdza uses Thieves to cut grease:
I had pretty much given up on getting the stuck-on grease on the back of my stove. Nothing would get it off. When I got my Thieves Household Cleaner yesterday, I noticed that it gave me the 'recipe' for a heavy degreaser. I decided to try it out – I had nothing to lose, except for the grease. The worst that could happen is that it didn't work, just like all the other 'non-toxic cleaners' that I had tried before. 
 
I diluted a capful of Thieves Household Cleaner in a cup of water, grabbed my sponge and started to clean. Lo and behold, the grease came off like magic. I couldn't believe it!! Once again, I am amazed at the power of Thieves!

Beth uses Thieves for cleaning carpet and removing carpet stains:
While I shampooed the living room carpet with the dry carpet cleaning shampoo recommended for the machine we have, my son said he was feeling increasingly sick from the fumes. He left the house and I got out the Thieves Household Cleaner. The Thieves cleaned the carpet much better than the pricey, brand name cleaner and left a wonderful, fresh scent. 
 
Old spots, which remained after repeated attempts to remove them failed, succumbed to the Thieves Household Cleaner!

Connie uses Thieves to kill ants:
Periodically I have had problems with ants. It seems to be seasonal, but is still a surprise and upsetting when it happens. I don't like using chemicals, so I tried spraying diluted Thieves Household Cleaner on the ants and the areas where they were coming in. 
 
It killed the ants and after a few days of consistent spraying, the ants stopped coming in. It's just one of the great uses for the Thieves cleaner.

Katrina uses Thieves to get rid of cat urine and odor:
Living with three cats means there are pee accidents from time to time. One of my cats also likes to mark territory in the house. If you have cats you know what that can smell like. I've used commercial products claiming to remove the smell, but none has worked as well as Thieves Household Cleaner! I'm so relieved to have found something that removes the odor!

I use Thieves to clean grapes and other produce.

What is Thieves?

It is an essential oil blend created based on the historical tale of the four thieves in France who were protected when everyone else were dying during the Black Plague. They protected themselves with cloves, rosemary and other aromatics while robbing victims of the disease.

Stories have it that they gave away their secret recipes in exchange for a lighter sentence. Young Living Thieves is made out of clove, cinnamon bark, rosemary, lemon and Eucalyptus radiate.

Thieves has many benefits. It is

• Effective in fighting airborne bacteria
• Safe to use
• Multiple usage in your home
• Natural
• Has purifying ability
• No harsh synthetic chemicals
• You can eat them
• Minimize and have just one product
* Average Savings is over $100 a year
• Not harmful
• Ecological friendly
• Cleans and disinfect
• Biodegradable
Here is a PDF with more information on Thieves products.

Are you seeking ways to keep your family clean, healthy and safe? Thieves will help you cut through clutter and remove harmful chemicals. No more multiple cleaning products, just Thieves for all the cleaning, disinfecting and washing jobs. Let's protect our children and family from harmful toxic chemicals.

We connect with over 5000 families each week with tips on healthier living. Go to our Mommy's Tips Page and add your name and email there. Let us send you helpful tips weekly to your inbox.

Clean your House safely with Thieves Clean Purification and Lemon Essential oil Click Here to view the video.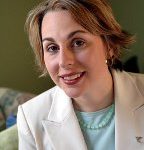 We publish newsletters and blogposts twice a week for our readers for general education purposes only. We cover topics that are related to achieving and maintaining total wellness which includes our emotional, physical, spiritual and financial health.