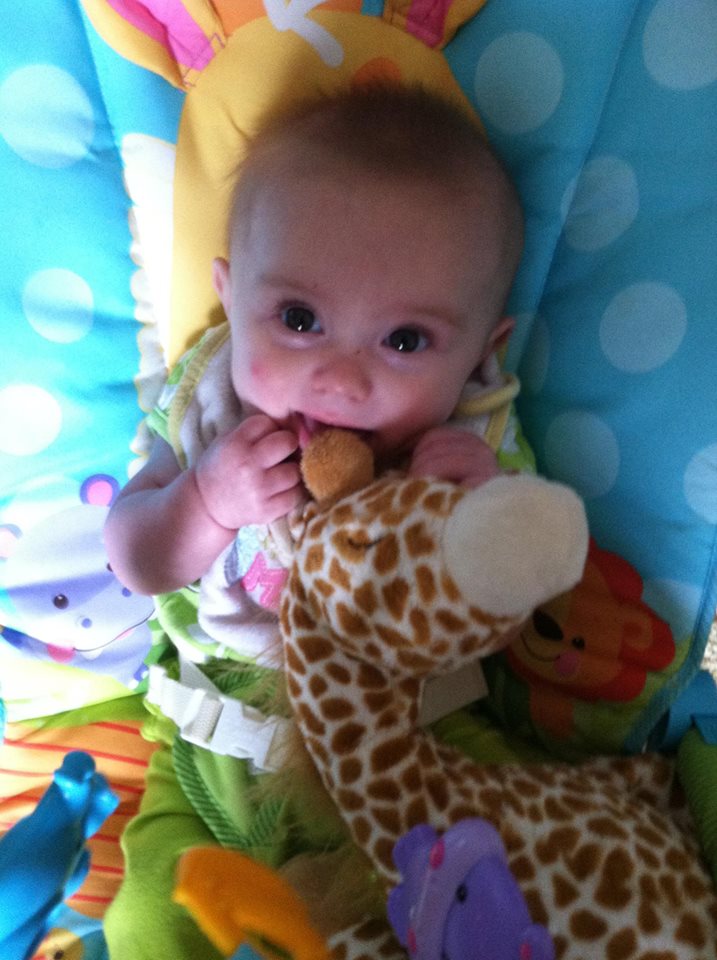 Cloth Diapers. I tried them once before with my son Joshua. I purchased a brand from a friend without doing any research and it ended up being not so good. I passed them on to a girlfriend with twins and she did use them.
I met the business owner Lisa Emmons of Mother Earth baby store and Diaper Service during my 2nd trimester of pregnancy with Sarah Grace. Lisa helped me realize how easy this service would be. And she was right. Using cloth diapers and cloth wipes with a diaper service is not only easy, but really good for my baby.
I am a bit of an environmentalist but really it's my health advocate that makes me like these cloth diapers so much. Have you ever smelled a baby diaper before? They smell like baby powder and perfume. Talc is very bad for us. It is not healthy to have all that artificial stuff next to our very sensitive and private areas. I believe (this is my opinion) that perfumes and talc are adding to increases in infection, endometriosis and cancers or our sex organs. So I am going to do my best to avoid those things for my children especially my daughter.
I am a busy momma so I admit I don't use the cloth diapers all the time. And when I use the organic disposable diapers, I find that Sarah has more redness and irritation versus the cloth diapers. And I LOVE THE CLOTH WIPES. I just moisten them with warm water and wipe her with just water or sometimes a little Young Living KidScents Bath Gel added and then just put the diaper and the wipes right in the bin. The diaper service washes them both.
So really I love my cloth diapers with a Diaper Service because of convenience, savings, health benefits and environment benefits.
If you know someone who has babies, who will be having a baby, or thinking about having a baby please pass on this blog and videos below. Please enjoy the videos of Lisa from Mother Earth Baby below and let us know your experiences in the comment section below.
Mother Earth Baby Diaper Service
How to Use a Cloth Diaper
How To Fold a Cloth Diaper for a boy or a girl
How to Take Care of the Diaper for a formula fed baby
How to Travel Using Cloth Diapers
Disclaimer: This information is not meant to diagnose, prescribe, treat or cure any illness or disease. It's strictly for informational, educational, or entertainment purposes ONLY. The products I talk about are not meant to diagnose, prescribe, treat or cure any illness or disease. Any information I give you about them is for informational or entertainment purposes only. They have not been evaluated or approved by the FDA. Please seek the qualified health professional of your choice when making health decisions for yourself, your family and your pets.