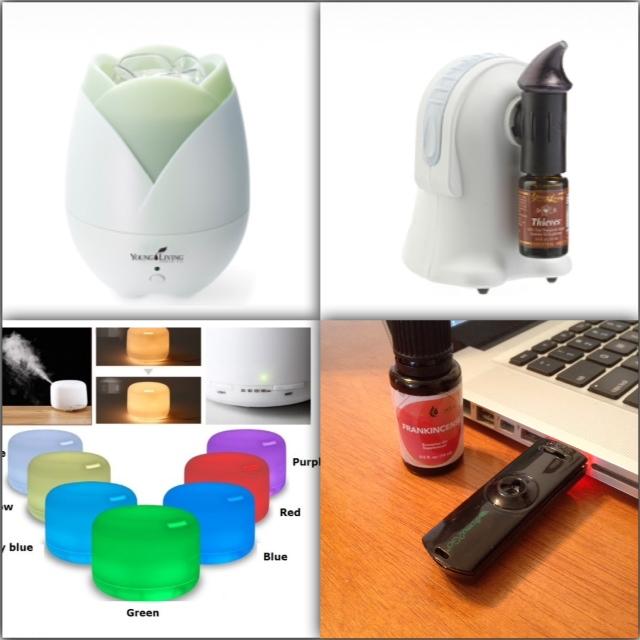 Editor's Note:
On October 24th 2013 I flew to Florida to assess the house I would be living in the following month. This house built in 1980 by a master craftsman was beautiful, set back in the woods, but sadly it had been neglected for several years and even had some damage.
When you entered the house there was a stale like odor. When you got there near the wood stove there was a water damage on the ceiling and you could smell a moldy musty smell. Several closets and bathrooms had weird yucky odors. I am very sensitive to bad smells because I have a big nose and I was allergic to molds and dust for so long as a kid.
My in laws were fixing the property up for us and spent the next 3 weeks fixing the wood stove, water damage and other odds and ends around the house. THEY DID A LOT OF WORK. But I knew the smells would be hard to get rid of so I sent 3 Young Living THERAPRO Diffusers along with 3 bottles each of Purification, Thieves, and Lemongrass, Lemon and Peppermint.
They set them up for me to run day and night on the timers. We went through about about 2 bottles each before I got there on November 21st and they made a HUGE difference along with replacing the water damage places and using Thieves Household cleaner on the walls, floors and everywhere. What we did was modify from a recipe given by Dr. Edward Close on a proven method to get rid of mold.
When I started to put our things in the house I found some of the closets still smelling funky so I set a Diffuser of Lemongrass in the closets with the door shut for 24hrs. Guess what? No more funky smells just CLEAN, Lemongrass.
By using Young Living oils that have properties that have been proven detrimental to mold, bacteria, and fungus I wasn't just covering a smell up but killing the FUNK and saturating with GOOD STUFF.
Note: Many of the oils I used I read in the Essential Oil Desk Reference were good for keeping mice, cockroaches and ants away too.
If you are curious about diffusing oils and wondering what diffuser is best for you, read our article below. It will help explain the difference and get you started being FUNK FREE.
For your Total Wellness,
Mary Starr Carter
the Total Wellness Doc and Mom
Florida Woods Resident
*************************************************
How to Choose An Essential Oil Diffuser for Your Home and Office
To help you choose the right essential oil diffuser for your home, office or when you are out and about, we put four popular diffusers to the test. Two of these are from Young Living Essential Oils and two from independent companies.
What is a diffuser?
A diffuser is a device that spreads essential oil molecules into the air. It is one of the  many ways to use essential oils but in my opinion one of the most powerful ways. There are many types of diffusers on the market today. But we recommend always using a diffuser specifically designed to disperse fine mist into a room with pure essential oils.
There are basically four types of diffusers, namely the vaporizing, ultrasonic, nebulizing (atomizing) and heat. We only recommend using PURE essential oils like Young Living Essential oils many of which are FOOD GRADE. We don't recommend using a diffuser that heats the essential oil because it can denature the pure oil and possibly be flammable.
What is vaporizing, ultrasonic and nebulizing (atomizing)?
Ultrasonic and vaporizing diffusers require water and a few drops of essential. Nebulizing (atomizing) diffusers do not require water and no water should ever be added.
Why use a diffuser for home and office:
Here are some of the reasons I have used a Diffuser with Young Living essential oils in my home and office:
Home
1. What we smell is directly linked to our emotional center. Diffusing Young Living essential oils uplifts my spirits along with everyone else in my home.
2. Smell activates and stirs production of hormones and neurochemicals that affect behavior and our body's internal processes.
3. Creates an ambience of relaxation even when the house is a wreck or life is chaotic.
4. Helps keep bugs away, little ones like germs and big ones like flies.
5. Helps us rest more comfortably at night.
6. Relaxes my little ones and is a part of their nighttime routine.
7. Helps everyone's breathing.
Office
8. Does everything above but in a different environment.
9. Helps relax my autistic and ADD patients so I could work on their spine.
10. Helps relax my anxiety disorder patients.
11. Helps neutralize smoke smells from my patients that smoked before coming into office.
12. Increased sales because clients would just come in to visit the good smelling store.
TheraPro Premium Diffuser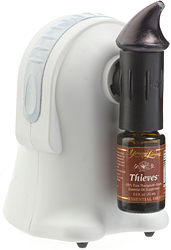 This is a nebulizing/atomizing diffuser. It is compact, easy to use with built in timers.  You can adjust the volume of oil to diffuse depending on the size of your room. It can potentially hit a large space. You can set the timer to 5, 10, 15 minutes for diffusing and also set the in between times, when it is off. There is also a volume control on how much oil you want dispersing .
You can create your own cycle of diffusing the oil for the day. It is very portable and great for a office  living room, kitchen or bathroom. It comes with a 15 ml bottle of Thieves essential oil and an empty 15 ml bottle if you prefer a blend or to mix your oils to create your own concoction of aroma in the room.
PROS OF THE THERAPRO -MY FAVORITE
Powerful
Potent
Diffuse any Young Living oil
The Timer
The Ease of Use – just fit any 15ml Young Living oil no pouring of oil or spilling
The Length of  Time you can set it and just have it run
CONS OF THERAPRO
Some people don't like the TheraPro diffuser in their bedroom because of the buzzing  sound at night but others like the white noise
The cost is higher than most other diffusers
The amount of oil you will use if you run your diffuser on everyday
I also found if this gets knocked off a shelf it can break the machine : (
Price: $197.37 retail,  $150 wholesale pricing if you have a Young Living membership, Young Living Item 4495
Weight: 1.93 pounds
Home Diffuser -also one of my favorites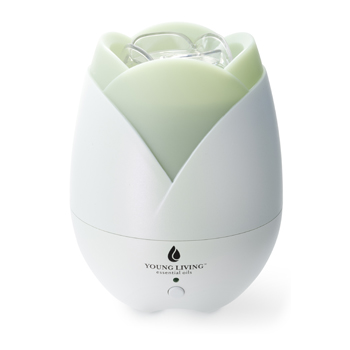 This newly designed Home Diffuser combines a humidifier, air purifier, atomizer and aromatherapy diffuser into one product. It safely releases essential oils into the air and creates a spa-like atmosphere.
Home Diffuser is easy to use. It has a water reservoir with a clear lid at the top. You add water up to the line shown inside and drop 3 to 10 drops of your favorite oil to the water, close the lid and turn it on. Do not exceed the line when you fill the water. The diffuser will turn off automatically once the water is all used up.
It is suitable for bedrooms, offices and any room in your home or office. I think it is not suitable for bathrooms because the humidifier ability of this unit may create moisture in the already moist bathroom.
Home Diffuser humidifying, air purifying and atomizing properties are beneficial during the winter season when indoor air is dry. The ultrasonic technology is able to disperse millions of micro-particles from the essential oil into the air.
The unit has a built in light that can function as a night light for kids. The only setback is it lasts less than five hours and for some people who like to sleep in the dark, the light cannot be turned off.  I recommend to start it several hours before going to bed if lights bother you.
Home Diffuser is lightweight and easy to clean. It comes with a sponge for cleaning. Just use rubbing alcohol on the sponge and clean the reservoir.
PROS OF THE HOME DIFFUSER
Acts as a diffuser and humidifier
Acts like a night light
Great for sleeping and bedrooms
Only need a small of amount of oil with each use
Get it included in your initial Young Living Membership Premium Pack ($40 savings)
CONS OF THE HOME DIFFUSER
If you fill over the line or dump out wrong it will spill out
Can be messy if you are using the sink (I recommend having a bottle of water to fill it with at night)
Build up can happen depending on the water you use
These seem to die within 10-36 months with daily use
May not be enough humidity for dry rooms or homes
Price: $98.68 retail, $75 wholesale, Young Living Item 4589
Weight: 1.90 pounds
Ultimate Ultramist 500 ml Essential Oil Diffuser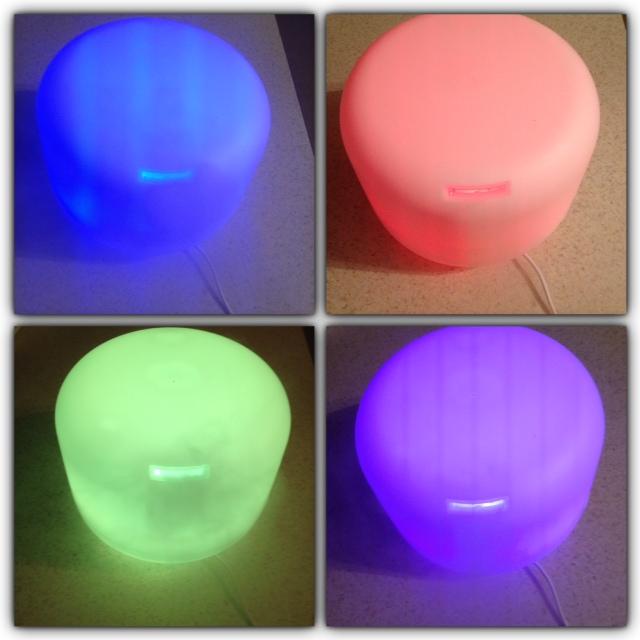 This unit is sold at Back to Nature Store in Seneca Falls New York. It has a large 500 ml water reservoir that lasts for 10 hours.
Here are the features and how to use the diffuser:
1. No constant refill. It lasts for 10 hours.
2. You can choose between 60, 120, 180 minutes for diffusing or 10 hours.
3. It has 14 colorful LED lights.  You can either choose just one color light or have ongoing changing of 14 colors.
4. You can choose not to have the LED light on.
5. Choose between high or low mist.
6. Easy to use with large reservoir and a measuring cup.
7. Add 8-12 drops of your favorite essential oil to the reservoir and close the lid and select the timer, with or without light and low or high mist.
8. Easy to clean and works almost like Young Living Home Diffuser except it can run for 10 hours. (huge plus).
9. Easy to clean and use without breakable parts.
10. The unit is cheaper than TheraPro and Home Diffuser.
It works as a humidifier and is great for the winter season when indoor air is dry. Even during the summer season with the air conditioning on in an office or home, the humidifier will moisturize and refresh the indoor air we breathe.
The advanced ultrasonic technology of Ultimate Ultramist diffuser produces vibrations at high frequency, turning the water into mist and creating a soothing and therapeutic atmosphere in any room in the home or office environment.
I like the changing color option for added special ambience in the room. The changing colors are very entertaining during the night. If you like a blue environment, just set the color to blue.
When using this diffuser, make sure you place it away from your computers or electronic devices. They may get wet!
Price: $59.99 (Find out more by emailing us at info@starrhealth.com)
Aroma2GO USB Diffuser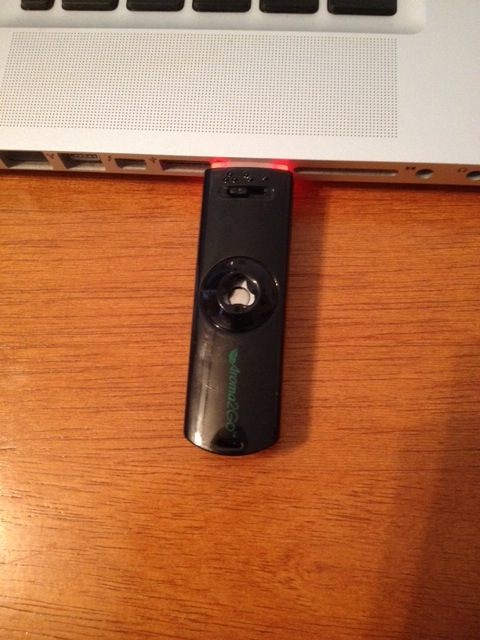 This is a diffuser for anyone who works at the computer or someone who likes working at the computer in coffee shops or at public places. It is an innovative diffuser using Piezo Crystal technology.
All you need to do is plug it into any USB port and the diffuser will silently evaporate the oil. If your car has a USB connector or a 12V/USB converter plug, just plug this diffuser in and enjoy aromatherapy while you drive.
Three features we like about Aroma2Go USB diffuser – practicality, is silent and most importantly mobile and lightweight. It comes with one empty refillable glass cartridge, one cleaning dropper and instruction sheet. It works best with thinner oils. Don't add water to the refillable glass cartridge.
We convert it into a wall unit by adding a wall charger with a USB adaptor. The diffuser is small. Blockage is possible because of essential oil particles. To clean, use the mini pump provided and drop 2 to 3 drops of diffuser cleaner into the unit. The full cleaning instructions are found inside the box.
Price: $24.99 (Find out more by emailing us at info@starrhealth.com)
Which diffuser do you use? Do you have any suggestions? Let us know or share on our Facebook wall.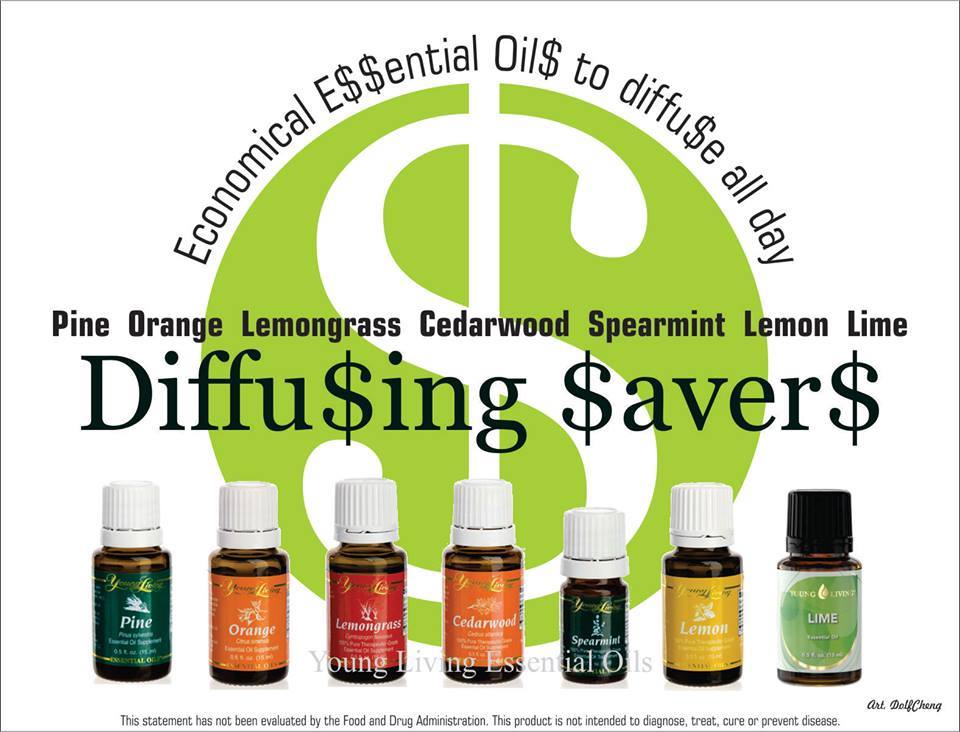 Disclaimer: This information is not meant to diagnose, prescribe, treat or cure any illness or disease. It's strictly for informational, educational, or entertainment purposes ONLY. The products I talk about are not meant to diagnose, prescribe, treat or cure any illness or disease. Any information I give you about them is for informational or entertainment purposes only. They have not been evaluated or approved by the FDA. Please seek the qualified health professional of your choice when making health decisions for yourself, your family and your pets.