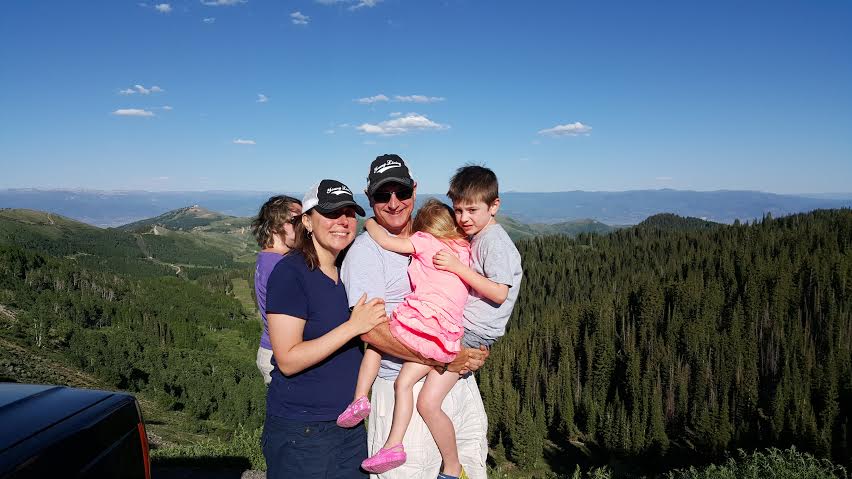 If we are friends on Facebook you will see from my personal profile Mary Starr Carter that my family and I have had an amazing summer. We traveled from Florida to Central NY this summer to stay on Oneida Lake in a little town called Constantia. Along this journey we have attended three conferences one we flew too in the state of Utah for. We even made a trek over to Canada to visit Niagara Falls with our Mississippi family.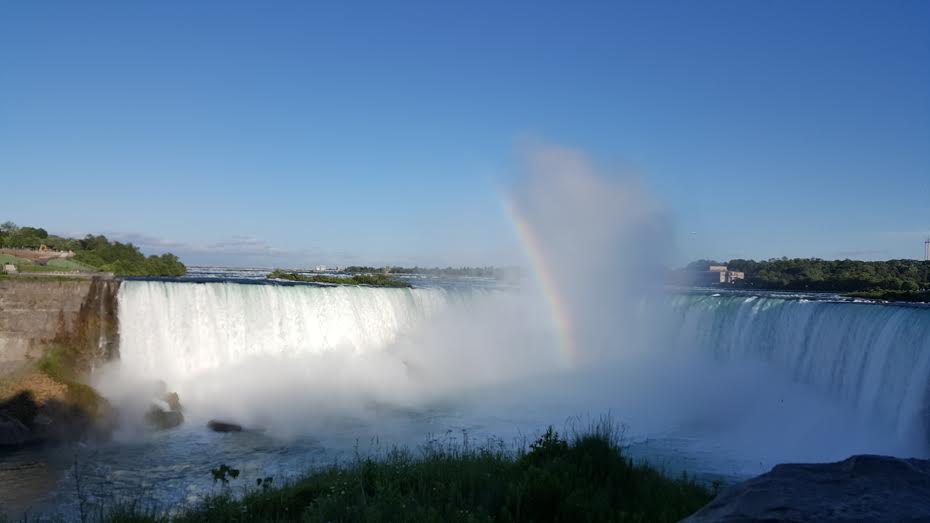 When we were planning this adventure we knew we wanted quality family time, a restful vacation, and exercise. For 41 years our summers have been filled with work, work, and more work. We realized our kids are growing fast and we want to make lasting quality memories with them.
It took us 41 years to have the best vacation of our lives. Here are some tips to help you have the best vacation of your life.
DECIDE
I am actually an indecisive person. It gets me in trouble and I will tend to put things off. But this year with the help of my decisive husband we DECIDED we were going to spend the SUMMER together.
You could also call this a GOAL. Do you have a goal of what you want to do this summer or next VACATION? Making the decision is the first step here is the next…
PRIORITIZE  
Work together with your family to decide what is most important to you. It may be relaxing on the beach reading books, it may be seeing as many sights as possible, it may be traveling to visit friends, it may be visiting historic places. You have to know what is important to those who are coming and of course with different personalities you might plan a combination of things so everyone gets to enjoy something they love.
For my husband and myself it was family time, exercise, and making memories with our kids.
Here is a picture of Jay on his bike. He biked 372 miles and ran almost 100 miles while we were gone. He loved it!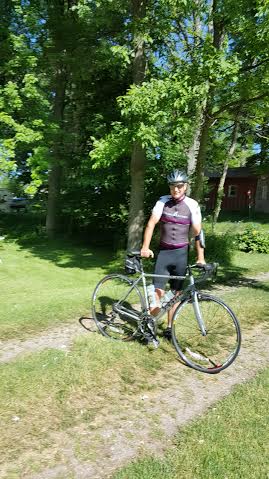 PLAN & PROBLEM SOLVE
Once you decide and prioritize, you are ready to start planning. It's important you prioritize first because you will need to make decisions based on those priorities. Here is an example:
We had to make a decision and plan when we attended our conferences if we would bring the kids with us or if they would stay home with a sitter… when we went back to our priorities we realized that making memories and being together was a priority even though it would be hard we would bring our kids with us to the conferences.
We made this decision knowing that the level that we could participate at our conferences would suffer but we decided to make that sacrifice because our priority was being with our kids this summer. Does that example help you see why priorities are important to set when planning a vacation?
Problems and challenges will also arise while you are planning, but keep in mind a problem is just a task to accomplish. I learned this from my mentor Dani Johnson and it has helped me a ton.
Here are 5 tips to help you with your vacation.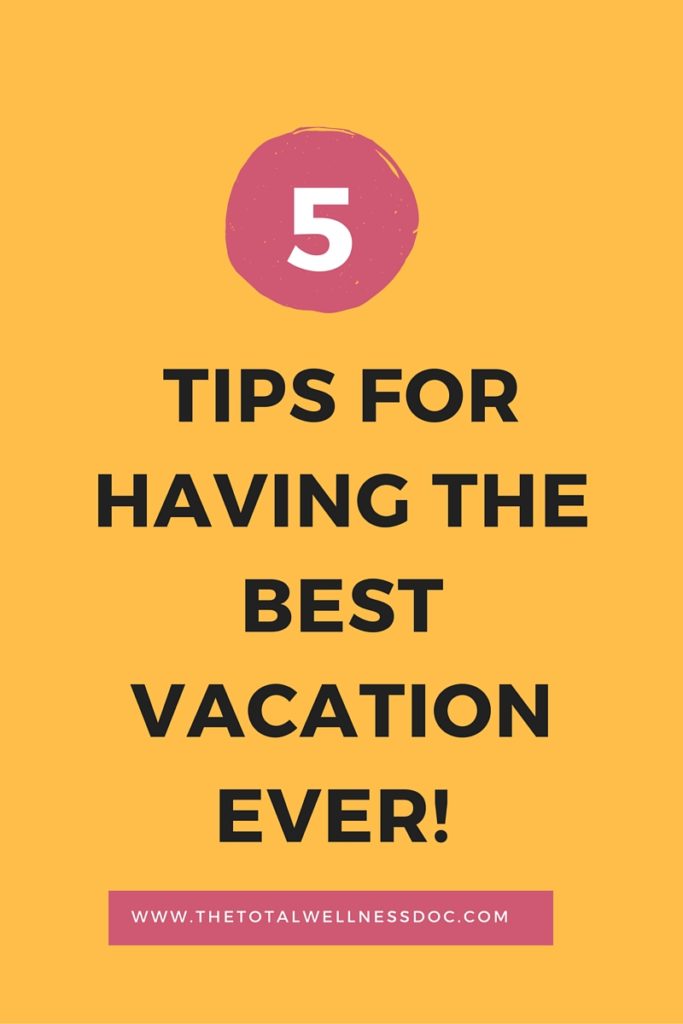 1. PROBLEM HOW DO I GET THE MONEY
Another problem that commonly comes up is how do we pay for our vacation? This actually stops most people before they even start… I CAN'T AFFORD IT… I DON'T HAVE THE MONEY…
Or others use credit cards to splurge and suffer the consequences later. When I was 22 my girlfriends and I decided we were going on a cruise. I didn't set up a plan or problem solve how I would get the money. The result was the beginning of credit card use that I would rely on until I got control and learned how to manage and plan for expenses and get out of credit card debt.
So to solve the money problem and to avoid getting into credit card debt here are some ideas for you:
– Get a part time job, lawn or cleaning service, bake goods or make crafts and sell them at shows.
– Re-allocate your monies… instead of doing $600 worth of landscaping this summer use that money towards your vacation and plant a pretty weed garden. Stop buying things that aren't a necessity.
– Read my friend Claudia Looi's eBook:
1 Simple Way to Save Over $2,000 to Travel or Buy Anything YOU Want
–  Start a Home Business and use the money for your travel. And once you are in a home business you can plan a meeting or two in the locations you travel too and now your mileage and travel can be a tax deduction.
This is a picture of my sister in law and niece visiting Niagara Falls for the first time ever. They used family members' airline miles, saved and had several garage sales to afford their vacation.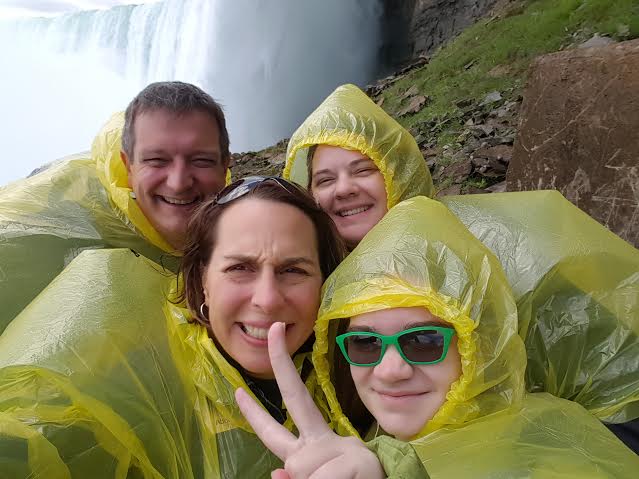 Here are 2 more tips that can help you have the best summer vacation ever!
2. SAY NO
Last summer when we spent 2 and a half weeks in Central NY, we had so much planned including multiple meetings, visits with friends and associates, after we had just spent 3 weeks on the road for work. It was really really really intense. To the point that my husband suffered serious adrenal fatigue that took him months to recover from. It was too much.
So this summer when the invitations to come and speak or even visit friends started coming at me I said NO.  I simply said this summer is about spending as much time with my family as possible… AND THAT IS WHAT WE DID.
This is a picture of my kids having an awesome time with their cousins. They loved spending time with them.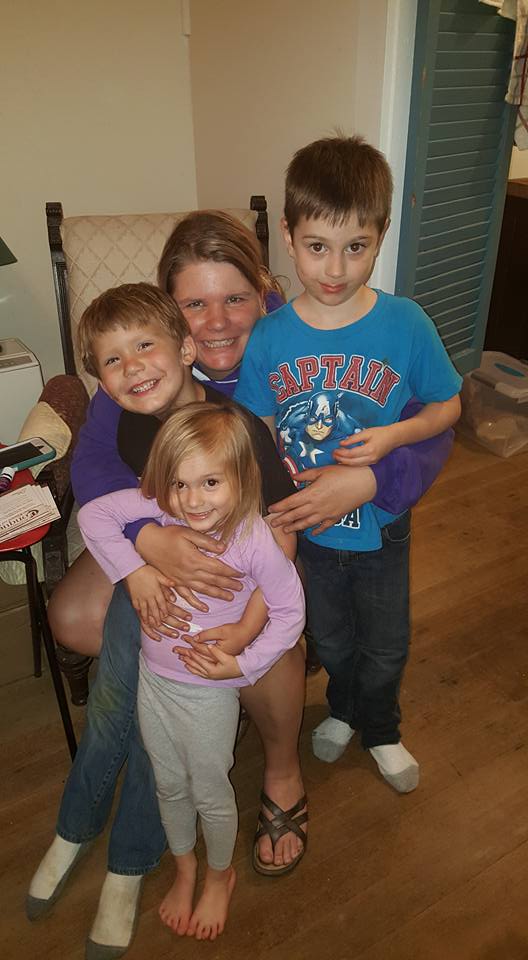 3. WE SAID YES TO HEALTH
Learning from last year's mistakes we knew there were some important things we needed for everyone to stay healthy and happy. Good sleep, decent food, and exercise. My husband is training for a triathlon. He gets out almost everyday on vacation to exercise. He bikes 20 – 60 plus miles 3 times or runs 4-13 miles.
I made it a priority to walk or jog 3-4 times a week, in hotels I go to the gym, and I even made it to my favorite Central NY gym Metro Fitness East for some group classes. We did our best to plan out our meals. Shakes have been a staple to help keep us getting all the good nutrition we need especially when your Italian family invites you over for dinner, it's a picnic food day or you know you will be eating bonfire smores that night.
There were a few nights that we or the kids were still wound up from the day so we would take my favorite sleepy time immune building supplement Immupro. We are also taking our supplement routines daily including Ningxia Red, Mineral Essence, Multigreens, NingXia Nitro and Mindwise plus essential oils and our new pain cream for sore muscles. In 60 days we were away from home and our routines and no one has gotten sick, thrown up, or suffered any terrible hurts that have stopped them from being active. God's grace on us, combined with our efforts, have kept us healthy so far.
4. LESS IS MORE
This is a picture of the camp we stayed in most of the vacation. It was small, filled with spiders, a dead mouse, and the toilet worked some of the time. But it was also filled with so much love, fun and peace.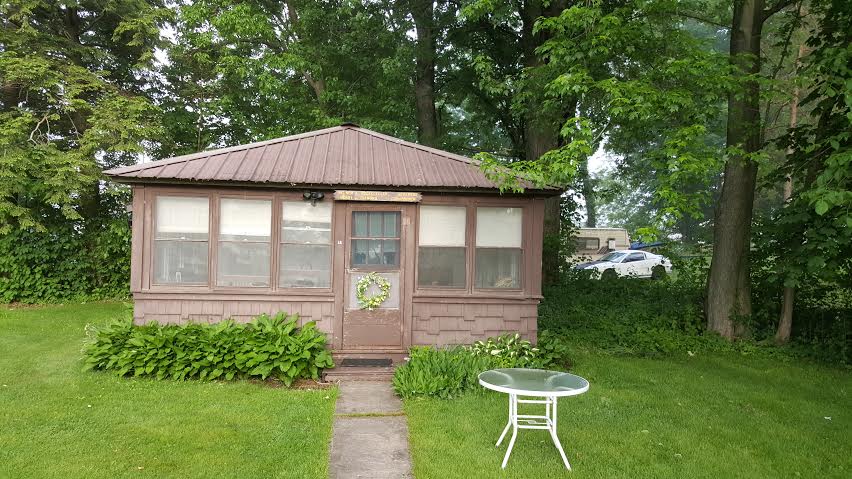 I know everyone is different and some individuals love to pack as many adventures as possible in their vacations and others just want to CHILL. But when I say less is more I mean the following.
Spending more money doesn't mean more fun. For my kids, I initially wanted to take them to the parks, zoo, etc. but they actually had a ball just staying at our camp. They would roll down the hill, run around barefoot in the grass, and watch the wildlife for their entertainment.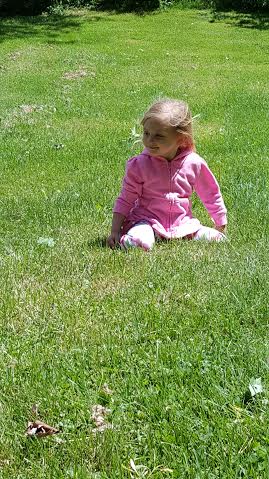 Get the most out of your adventures as a family or couple or single but really taking advantage of all the FREE things there are to do first. What amenities does the hotel or camp place have? Would your family be happy swimming everyday?
And I have to admit even bringing some of our DVDs and watching a kid's movie some nights or PBS in the mornings helped us stay sane.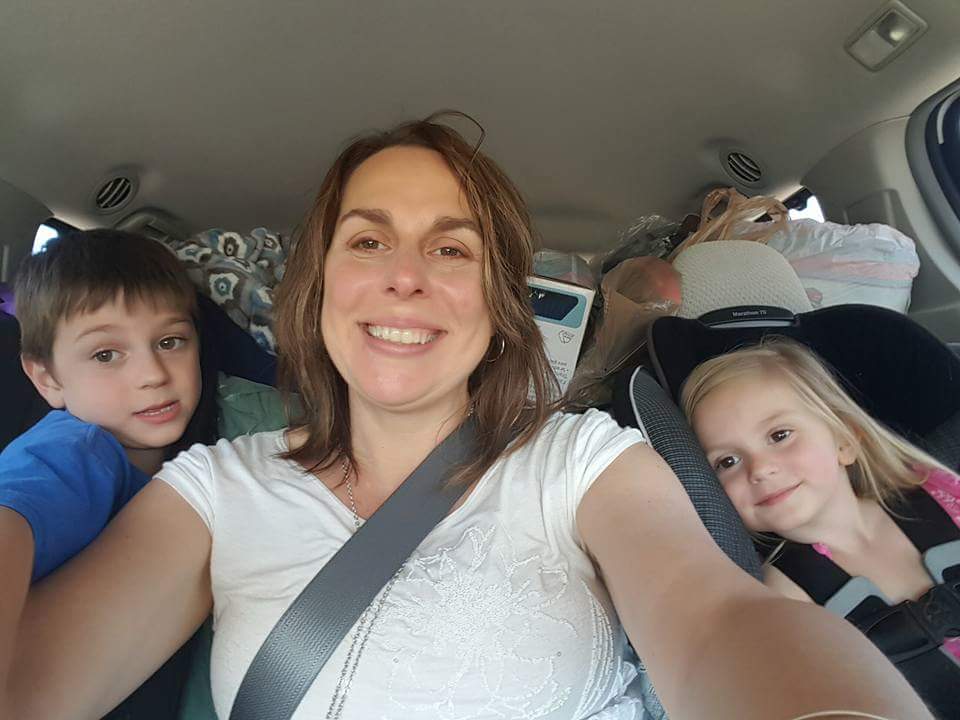 5. IT'S NOT EASY BUT IT'S WORTH IT
A family vacation isn't always easy. Airports, driving thousands of miles, bathroom stops in the middle of nowhere, and feeding your crew are some of the stressors of travel.   There will be days you just want to cry, where you just want to sleep in your own bed, shower in your own shower, and cook on your own stove. But in the end you will create memories that will last a lifetime.
My kids won't forget their time at Grandpa's this year. All the work, planning, and problem solving are so worth it when you see those amazing memories on your Facebook feed. LOL!
Here is a picture of Sarah Grace and Grandpa.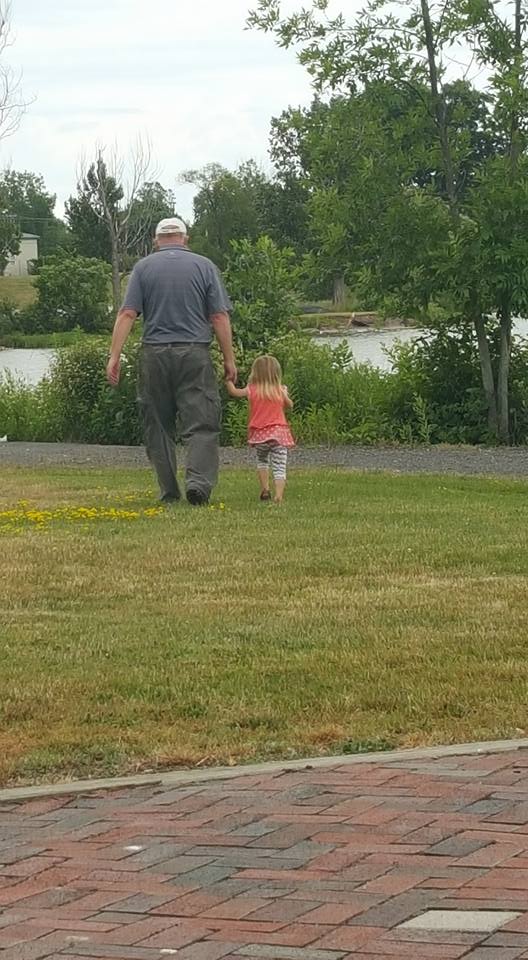 So what are you waiting for? It's time for you and your family to enjoy life more. Make the decision today about your next VACATION… you need one!