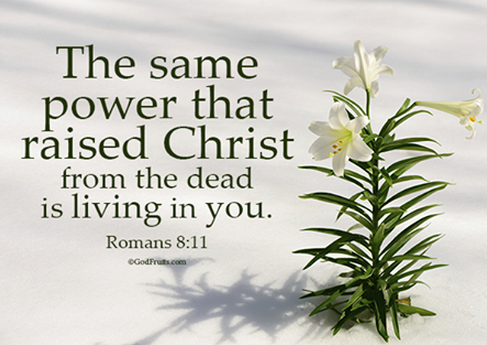 Have you ever had God bring a new friendship into your life right when you needed it?
Have you ever followed God's intuitive nudge to go do something or go somewhere and it ended up being the perfect thing you needed to experience, see or hear?
Or have you ever gotten those perfect words of encouragement just when you needed them?
Here are 3 stories of 3 experiences that have really impacted me and given me direction and tools for my future parenting. I hope they bless you too.
My dear friend and I hadn't chatted in months but one night out of blue she texted, "Hope you are doing well and God is doing amazing things for you and your family? You are always on my heart and in my prayers." The next 20 minutes of texting would encourage my soul and remind me of the tools I have as a mom in Christ.
Rebekah is one of the most positive and encouraging people you could meet. She is beautiful on the inside and out. On top of her many responsibilities, a newborn, a 3 year old, a 6 year old, a husband who works long hours and goes to school, she struggles with some painful health challenges. Although she has all that going on, she stays positive. I often think how does she do it? But I am reminded in our text chat how she does it… It is her ACTIONABLE FAITH.
What is Actionable Faith? I don't know the official definition but here is what I believe it is; Putting your Faith into Action. An example would be when a difficulty comes up you go to the Word and remember who you are in Christ and you ACT and LIVE like that.
I wrote Rebekah how I was struggling with homeschooling she is a year or so ahead of me in the journey and she writes back, "Ahh yes school! It sure is challenging but nothing you can't handle!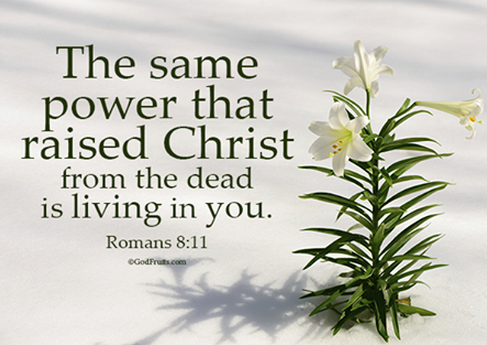 Her simple reminder helped me realize the POWER I have because Christ is in me. When I try to understand how Rebekah with all these great stressors in her life does it… quite simply she doesn't but Christ that lives in her DOES. When you take the stress and striving off of your shoulders and trust in the One who made you and is in you and then ACT on that, your life just gets a whole lot easier. And that is how Rebekah can be so positive even on her worst days. ACTIONABLE FAITH.
My next story I hope encourages all you moms who are pouring into your children, Grooming the Next Generation. I got up early one morning to have quiet time before the big First Steps to Success seminar. When I was done it was still the very early hours of morning so I thought I'd catch a few more winks before I got ready for my day. But God gently nudged me saying go downstairs and get in line there is something waiting for you there.
So I trudged off pouting a little bit but went and got my place in line. I sat down next to this pretty younger woman and after a few minutes started a conversation. In the following 30 minutes I would be in tears when I realized what God was showing me.
See those weeks prior to that event my biggest worry was about my children and my adequacy of homeschooling them. This beautiful young woman was 17 years old and for the past 8 years her parents had been Grooming and homeschooling her and her 2 sisters for success in life. See her parents had gotten plugged into First Steps to Success 8 years prior and started studying Grooming the Next Generation for Success. Grooming the Next Generation for Success is based on Biblical Principals and is techniques and tools for raising successful children who mature into successful adults. Again ACTIONABLE FAITH this young woman's parents took their faith based training and put it into their lives.
As I listened to this mature 17 year old woman share all her wonderful experiences over the past 8 years, her kind nature, her giving spirit, and purity shined through. Her homeschooling was just a piece of her Grooming. Her parents gave their children real life experiences even living and working in a foreign country for a year and taking care of orphans. They got to explore their hobbies and even apprentice with local artisans. I was brought to tears because in those minutes with this young woman God was reassuring me that I was on the right track and had the tools to Groom my children for success too in life.
Here is a link to one of those tools, Grooming the Next Generation for Success. They are a series of trainings that shares grooming techniques to raise up successful kids that mature into successful adults.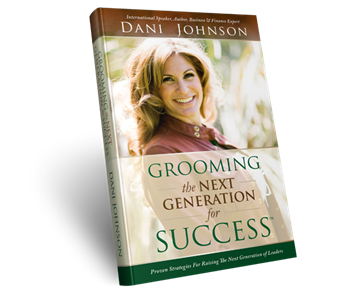 My last story also comes from one of those God nudges. To make a long story short I wanted to do one thing but God nudged me again to do another… so I did it but with a bad attitude until I realized that my obedience to obey Divinely ordained an amazing new friendship and people into our lives.
Recently I spent the afternoon with my new friend Amanda and her two teenage girls. Right away we were impressed with the two girls. They were polite, respectful, well spoken and loved kids. They engaged in conversations and were the exact opposite of most teenagers I knew. They never even looked at a cell phone, they knew how to have conversations, and their hobbies weren't video games. And did I mention these girls loved God and weren't embarrassed to tell you. Wow how can I raise my kids up to be this pleasant? So later that day I asked Amanda and this is what she said.
"I wasn't raised with these principals of success." So the first thing Amanda did was work on her. 10 years ago she got her life right with God. She was introduced to Dani Johnson's Spiritual Equipping Trainings and just started to plug into them day and night. She changed her life and her marriage. Then she got exposed to those same Grooming the Next Generation for success trainings.
She would have the audios playing in the background every day for 1-2 hours. Every week she, her husband, and her 2 girls would sit and watch 15-20 minutes of the training together and talk about it. They literally would have an appointment in their calendar to do this. And then they would practice what they learned. 10 years of practicing and grooming in all the different seasons of their family's growth and struggles. It wasn't easy. For the past 10 years she has worked nights as a nurse and would many times have to make sacrifices of sleep and more to invest in her children and marriage, but her sacrifices have paid off and her children are incredible. ACTIONABLE FAITH.
What about you? Are you ready to take your Faith and putting it into the Actions of your life? Maybe this is your nudge to invest into your personal development by getting some Spiritual Equipping training or your Parenting Training with Grooming the Next Generation for Success?
I know I will be following this direction. We only get a short period of time with our kids. Why not get the training to groom them for success? Why not start with changing our lives and taking ACTIONABLE FAITH? I know you can make a change no matter where you are in life or what season you are in. I believe in you. YOU CAN DO THIS.  Remember Romans 8:11.