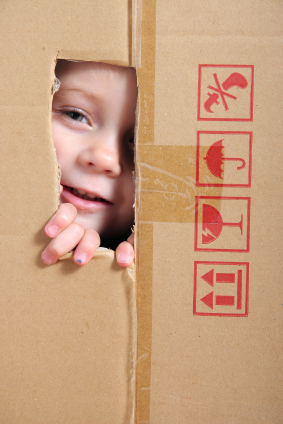 To avoid boredom and listlessness, what do you do when the kids are home and it is raining or snowing outside? As a mom of an active two year old, I'm always looking for great ideas to occupy and spend quality time with my son.
With the help of some Facebook friends, here are 13 fun indoor things to do with little kids on a rainy or snowy day:
1. Scavenger Hunt
Get kids to look for all the blue, red and white crayons that you have hidden around the house with a timer or for the length of a song. Kids could run around the house looking for the crayons for hours. At the end a reward could be a snack time or small little gift.
2. Simon Says game
This idea came from Cristen Mulley Hammel. She suggested Simon Says game with red light, green light. Then get them to do jumping jacks.
3. Camping tent
Set up a tent, using a sheet over the table. Put a flashlight in there with some toys and snacks. Also make a trail using books or pillows laid next to each other. Let him hop on them like they are logs. This came from Aesha Adams-Robert of aeshaonline.com (read all about her blog on keeping kids busy through this link)
4. Dress up party
Get kids dressed up in super hero costumes and have fun acting as the superheroes. Mom and dad could do the same. You can tell stories, have car play, games or make crafts at the same time. (Idea from Kim Rinaldi –Robdy  and Cristen Mulley Hammel)
5. Wrestling Match and forts and couch cushion obstacle courses
Place pillows or cushion on the floor and organize a wrestling match between the kids. Or build forts and use couch cushions and play obstacle courses. (Contributed by Heather Pitcher and Sandra Garcia)
6. Balloon up in the air
Have several balloons and have kids bouncing the balloons without the balloons touching the ground. Play their favorite music or praise songs while you play with the balloons. Dance and sing at the same time and make joyful noises.
7. Film Festivals and Pop Corn Popping Contest
Get a favorite movie started, pop some pop corn or a favorite snack and start the pop corn popping contest, meaning see who could pop the pop corn into their mouth without dropping on the floor.
8. Indoor puppet show, dance and music play
Be creative, use old socks or pillowcases and make them into puppets. Or use existing toys. Cut up a cardboard box to make it into a theater with bed sheets as the curtain. Start your own indoor puppet show. Get the kids to sing and dance as the puppet dance to the music. (Part contribution by Debbie Twomey)
9. Baking and cooking
Time to bake or cook together in the kitchen. Make a mess and clean it up. Dinner is done while you are playing.
10. Build a fort
Use cardboard boxes and make forts or build playhouses with it. Kids could use their imagination with crayons and draw pictures of windows, birds, and trees on the cardboards. Add a flashlight inside the playhouse and kids will have loads of fun inside.
11. Picnic
Pretend you are having a picnic by the lake. Place a bed sheet, tablecloth or blanket on the floor. Get the basket out with snacks, books and little toys. Talk about fun imagery things you see at the lake or mountain.
12. Playdoh
Make your playdoh and have hours of creating shapes, things and pretend foods with your kids.
13. My favorite – Guess that smell?
Use Young Living Essential oils of Orange, Peppermint, Lemon, and others depending on your kids' use of the oils.  It helps your kids distinguish smells and you can teach them the uses while they smell. Pretty soon they will be calling for this natural medicine by name when they have an ouchey.
These are thirteen suggested fun indoor things to do with your kids on rainy or snowy days. Do you have your own list? Please share. We would love to hear from you.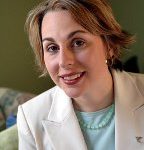 Disclaimer: This information is not meant to diagnose, prescribe, treat or cure any illness or disease. It's strictly for informational, educational, or entertainment purposes ONLY. The products I talk about are not meant to diagnose, prescribe, treat or cure any illness or disease. Any information I give you about them is for informational or entertainment purposes only. They have not been evaluated or approved by the FDA. Please seek the qualified health professional of your choice when making health decisions for yourself, your family and your pets.