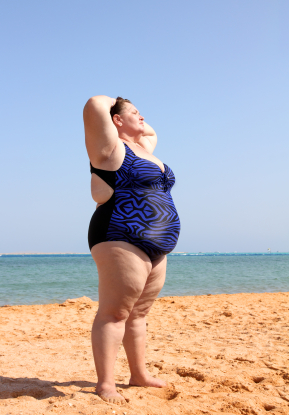 I have recently had an eye awakening experience about fat in our bodies that I would like to share. This isn't to scare you, shame you, or make you feel bad, but it is to inform you, help you, and motivate you to take action against this sneaky and harmful thing.

The Stats

More than one-third of U.S. adults (35.7%) are obese. In 2009, 61% of Americans were obese or overweight. How do we know if we are overweight?
One way to calculate is to measure your waistline. Take a tape measure and measure around your waist at the top of the hipbone. Women who have a measurement of 35 inches or greater and men with 40 inches or greater will be told to lose weight by their physician.
You can also calculate Body Mass Index by using the calculator.
For example, I currently weigh 165 pounds and am 5 feet 4 inches tall so my BMI is 28.3 and ranks me as overweight. If I gain 10 pounds and weigh 175 I will be classified as obese. WOW! Just 3 months ago I was obese. In fact, 3 months ago a trainer measured my body fat at 40% YIKES.
Why is high Body Mass Index and Waist Circumference a problem for you and me? For most of us, unless we are a super athlete or body builder, that means we have too much fat on our bodies. And too much fat causes a lot of problems.
Infertility
In 2011 I had two miscarriages. Recently one of my specialty docs discovered extra estrogen in my body which could be contributing to my miscarriages. Interestingly FAT CELLS produce estrogen. When infertility rates grow higher and higher, the more FAT is stored on your body.
Cancer
Fat Cells also cause increased cell growth and all of that increases our chances of getting cancer. In fact, having excess fat increases your risk of getting over 8 different cancers including colon, liver, kidney, pancreas, endometrial, postmenopausal breast cancer, adenocarcinoma, and esophageal cancers.
Inflammation (the beginning of all disease)

Gary Young, a pioneer in Natural Health says inflammation is the beginning of all Dis-ease. Let's think about this. Heart Disease is caused by inflammation, and so is Rheumatoid Arthritis, Lupus, Fibromyalgia, OsteoArthritis, Allergies, Asthma, and most anything that has pain has a component of inflammation.
High Blood Pressure
Obesity increases the risk of High Blood Pressure and aside from the risk of Stroke, there is also a huge risk for your poor kidneys.

Diabetes

Fat cells increase insulin resistance and the more fat cells on your body, the higher your risk of diabetes. In fact, my personal opinion is everyone who is obese and doesn't use preventative nutrition will eventually get Type II diabetes.

Our Children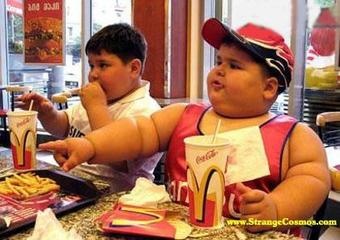 Just 2 weeks ago I went walking with my son on a sunny day and we stopped in the park. There was a small group of children and their teachers playing. One of the little boys maybe 8 years old was probably close to 180-200 pounds. His weight made it very difficult for him to move or play. I thought to myself how does this happen, but as I was walking home 4 blocks, I passed 4 fast food places and a convenient store. I saw the answer.
Approximately 17% (or 12.5 million) of children and adolescents ages 2-19 years are obese. So we can probably estimate that about 40% of children are overweight and or obese. Sadly what this really means is statistically we are going to see rising rates of our children with disease and we will see more and more children's deaths before their parents. I don't know about you, but I want to see my son get married and have healthy children. I don't want a life of hospital visits, medicines and surgeries for my children.
Where do we start?
First determine where you are at. Use the above calculators and waist circumference measurements to determine where you are at. Write that down and stick it to the refrigerator and pantry doors. Now determine where your children are at using this calculator.
Now take the next step to be the example for your family.
We start to be the example for our children and grandchildren. We eat and we eat healthy. We exercise daily. We drink water instead of sugary carbonated drinks. We take whole food nutritional supplements and meal replacements to support our nutrition and health. And we get the support we need to stay on track with programs like The Total Wellness Slique Experience.
I had a wake up call at 37. My parents are obese, my husband is overweight, and the healthiest people I know are my 90 year old aunt and 87 year old grandmother who eat healthy whole foods, exercise or stay actively moving everyday, and supplement their diet with Young Living's NingXia Red and Omega Blues. They have lived all these years without disease and today you can find them at the gym, out dancing, or enjoying their family and great grandchildren. (read more about them in this article)
Do you want to enjoy your life until the very end? Or do you want to spend the last years of your life in and out of the hospital, receiving kidney dialysis, not being able to enjoy the things and the people you love?
I hope you will make the next step towards health. I hope you will start with you and be an example for your family and friends. I am on your side and I struggle to lose weight and stay fit too. It's not going to be easy but I can guarantee it will be worth it!
Come join our Slique Experience and get support to get on and stay on track.
My update: Today through 2 months of exercise, diet and the Slique Total Wellness program I have released 6 pounds and 15% body fat.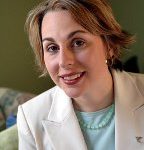 We publish newsletters and blogposts twice a week for our readers for general education purposes only. We cover topics that are related to achieving and maintaining total wellness which includes our emotional, physical, spiritual and financial health.