Zyto Compass Scan
Zyto Compass Scan
A Useful Tool for Everyone's Health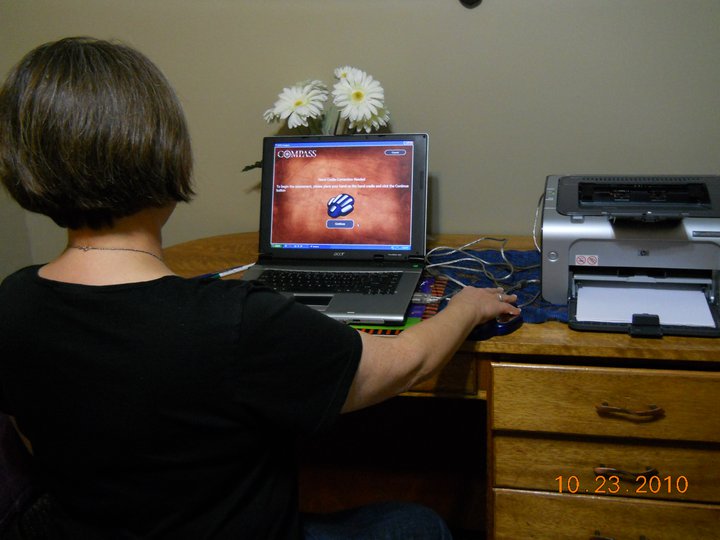 This simple assessment uses your skin's electricity to determine bio-markers and the body's systems out of balance (not diagnostic, for educational purposes only). Using the Zyto Compass Scan with the use of Young Living Essential Oils and Nutritional Products can help you measure overall improvements weekly or monthly. It also can give you an indication of stressed systems in your body.  
For example, if you kept scanning for essential oils like Stress Away, Peace and Calming or Tranquil, it may be a sign that you are experiencing too much stress and the use of consistent aromatherapy may help you relax. 
Similiarly if you keep seeing nutritional products come up in your scans you may want to start taking some nutritional supplements and see if the scans change after 6 weeks. Nutritional supplements take about 6 weeks to see changes. Essential oils for emotional support take about less than a week.
Sounds too strange to you???? I thought the same thing before I tried it. After testing 500 clients, I found that over 90% stated that their stress profile made sense to what was happening in their health at that moment in time. 50 clients started using 1-3 of the suggested products in the protocols for more than 60 days. The result I saw was a direct correlation to improved health and a decrease in the amount of biomarkers out of alignment in their post scans.
Here are some Zyto clients' and owners' stories: 
"I had been struggling with sinus problems for weeks. The scan pointed right to it and showed me what I needed to get better." M Bolton
"I didn't tell the scanner anything about my health. I rarely have a bowel movement everyday. The scan showed I needed colon support." B Horton
"I couldn't believe it I had been on vacation and forgot my supplements. The scan showed that I was deficient in that same nutrition I forgot." L. A. Lebanon, PA
"I had just had a physical and blood work and the doctor told me my sugar was a little high .The scanner showed I needed supplementation to help support my pancreas and blood sugar." V Chalone Fulton NY
"I have a history of being exposed to many environmental toxins like mold and chalk dust. It is interesting that my stress profile show up for Purification." L Hannock Oswego,NY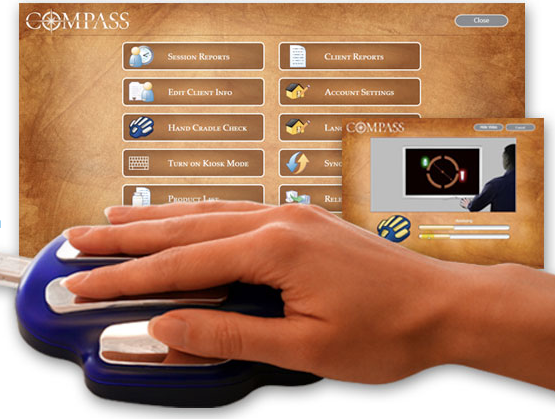 Learn more about the Zyto Scanner. Click HERE.
Zyto Scanner costs $399 SH plus a monthly subscription fee   
If you purchase a Zyto Scanner through this Total Wellness Page – Dr. Mary Starr Carter we will also give you over $200 in bonuses
Including: 
10 STEPS to Success with your Zyto Scanner
Whether you are using the Scanner for just personal and family use or you are going to use the scanner to help build your Young Living Business, this 10 STEPS to Success System will help you in both your personal and professional life.  A series of emails, business classes and audios valued over $200 will be delivered to you over the course of 10 days. These simple steps will get you on the track to success.
Day 1: Learn the FAQ's of your Zyto machine
Day 2: Write out your practice list. To get good at anything we must practice this step.
Day 3: Get your mindset right for business. We can know it all when it comes to essential oils and Young Living products but if we don't know how to market our Young Living business with the Zyto Scanner, we will struggle to be successful. This pre-recorded class was held specifically for health service providers. If you own a Zyto, you now have a service to provide. Learn the basics to begin success without burn out. This class alone will help you earn your investment back quickly if you apply it.
In this class you will discover
Who to market to

How to market without a marketing budget

How to talk to prospective clients

How to go from conversations to confirmed appointments

What is the E-myth?
Day 4:  Print out your materials. Don't get hung up on handouts, cards and marketing materials.  What you need is simple and easy. In this step we give you some simple examples of what you will need.
Day 5: Make appointments for your testers. It's time to test out your machine on real people. In this step we give you simple words to say when inviting your practice clients.
Day 6: Learn some simple tips to improve your clients' results. We will review the 3 close system to help you and the client decide what their next step is.
Day 7: Learn more about people and their personalities. This 60 minute recorded class was a special bonus for Women Business owners but anyone can learn and develop their skill with this audio training. Valued over $37
Day 8: Review Review Review: Now that you are testing your clients, what are your results? Have you been able to implement any of the things you've learned? This step will explain a simple but powerful business principle to help you really help more clients.
Day 9: Make appointments or host an Open House. In this step we will give you tools and tips to begin your Zyto Compass service with individual appointments or an Open House.
Day 10: Ready Set Go. The final step in your success. Learn how to stay connected and continue to grow.
BUY YOUR ZYTO SCANNER NOW and Receive 10 Steps to Success Bonus.
Already have a Zyto Scanner but would like our 10 Steps to Success with your Zyto Scanner system?
Purchase it now for $97
Special Fall discount $30 off  
10 Steps to Success with your Zyto Scanner System $67
Fall Special