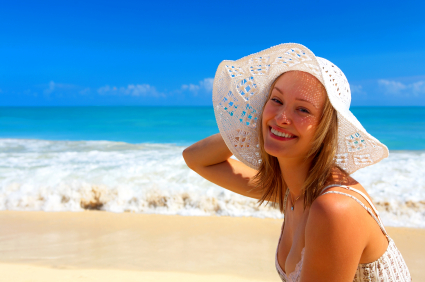 The winter cold and longer dark hours are not only dreary, but can affect our moods and outlook on life. The lack of sun and lower temperatures triggers the need to reach out for more warm food, hot chocolate, a hot cup of coffee or even the craving for something sweet.
Have you ever felt that way? Maybe you find yourself yawning often and staying in bed longer because the warm bed is more comfortable than the dark winter cold outside.
This time of year is known for winter blues and when children and adults are more prone to suffer from stuffy nose, chest congestion, cough…the common cold and flu. Some are prone to depression and mood swings.
One of the best ways to fight these winter blues is to plan one or two short vacations to enjoy places that provide warmer weather and lots of sunshine.
While most northerners are suffering the cold, our friends in the southern states like Florida and even parts of Texas and California are enjoying lots of sunshine.
Here are 5 ways to get the immediate natural remedies to recharge and boost energy on a budget:
1. Take an overnight train to Florida. Amtrak's round-trip tickets from Syracuse, New York to Orlando, Florida on economy class are $304 for per adult and $152 per child. For a more comfortable and luxurious way of traveling, Amtrak provides overnight private sleepers and meals at an additional charge.
2. Drive your family vehicle to Miami. This is the cheapest way to enjoy a vacation and sunshine. If you live in Maryland, it takes about 20 hours to drive to Miami. You can enjoy The Sunshine State in less than 24 hours of driving from your home.
3. Rent an RV and travel to sunny locations in Texas, Florida or California. You will save on accommodation if you have an RV. Cruise America, an RV company, has an economy RV Rental that sleeps up to 5 people for 6 nights rental of $534 (base price). Imagine your transportation and accommodation are included in this mode of transportation.
4. Fly to your destination. There is always a bargain for air travels if you are flexible with your dates and times of travel. For less than $1,000 you could buy an economical vacation with a flight for two to Florida from the northeast states of the United States. Airfares are usually cheaper if you buy them during late Tuesday evenings and all day on Wednesdays.
5. Cruise to the Caribbean. Most cruise lines have last minute bargains to the Bahamas, Western and Eastern Caribbean. There are 3 night cruises to the Bahamas for less than $200 per person.
Doesn't that sound adventurous?  Maybe it sounds a little too outrageous right now for you. Maybe you are saying, "I will do that when I retire."  DON'T WAIT. A week away, even 2 days of sunshine or warmer weather and a break from your routine can do your body good.
Take a break from all work and get out to play in the sun.
Vacation time will not happen unless we schedule it in our lives and make it a priority.  Even if you have to ask for some unpaid time away, you may need it more than those 2 days of pay. Really!
What better way to stay focused, refresh and rejuvenate than some time off with your loved ones to enjoy each other and the sunshine away from the cold. We will learn to appreciate our time together, enjoy the fruits of our labor and stay healthy the natural way.
Sunshine is known to help produce Vitamin D. During the winter, most northerners suffer from the lack of Vitamin D. Vitamin D deficiency pose lots of health challenges. This is because Vitamin D helps communicate and assist in the all around healthy conditions of our body.
These are some of the benefits of Vitamin D:
1.  Assist the absorption of calcium and assist healthy bones
2.  Lessen or prevent depression and promotes a healthy brain
3.  Helps metabolism
4.  Boosts immune system
5.  Prevents obesity and diabetes
6.  Promotes cardiovascular health
7.  Helps our moods
8.  Known to prevent cancer
Imagine feeling the sun on your face as you drive and cross the bridge, kick off your shoes, now with bare feet…a carefree feeling. The sky is blue and the water on each side of the bridge is crystal clear. As you cruise along with your family, listening to your favorite music and seeing the smiles on their faces.
The road sign reads 50 miles to Key West…you dream of the beachfront hotel and the white sand, conch fritters, your feet feeling the warm of the ocean and you wearing your favorite sundress and sun hat!
Just the image itself has brought a smile on your face right now…not to mention the good feeling.
There is something about the sun… but for some of us, a vacation may not be the right option. You simply may need to start moving and nourish your body. Getting into a Zumba class, or eating a balanced diet with natural super foods can help restore your body and boost energy.
Slique Tea, Ningxia Red, and Balance Complete are a few of the essentials for good health that are included in the Start Living with Slique Kit. To help you achieve your goals, we have set up a membership program. Please check it out here.
Do you find yourself tired of being tired, feeling burnout, having a lack of energy and not in the greatest mood this winter? How can we help? Please leave your comment below.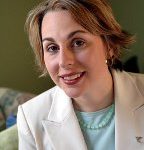 We publish newsletters and blogposts twice a week for our readers for general education purposes only. We cover topics that are related to achieving and maintaining total wellness which includes our emotional, physical, spiritual and financial health.