Slique Slimming and Live Healthy Program

Lisa's Story
Lisa was 5 ft tall and weighed 212lbs when she first came to see me. She had been diagnosed with Fibromyalgia and lived in pain every day. She worked on her feet as chef 50 plus hours a week. Although she knew food was a problem and cut way back for years only to gain more weight get in worse pain and sleep only 1-2 hrs at a time at night.
Caren's Story
When you first looked at my client Caren you would not consider her overweight. She looked normal on the outside but struggled horrifically on the inside. Every month she would go days with terrible stomach and digestive pains that would house bound her. As she got older the problems got worse and her quality of life declined, she became depressed and even suicidal.
Erica's Story
Erica was 100lbs overweight when I met her. She admitted to me later that she had been thin half her life and fat half her life. She had lost 100lbs, 2 times and 50lbs, 7 times in her life. She was on a constant yo yo of dieting and over exercising. Now her body was rebelling, she was in pain everyday, on more than 10 medications, and hated her life.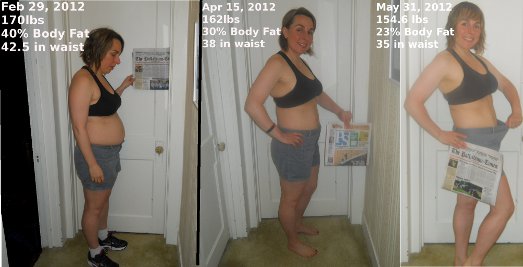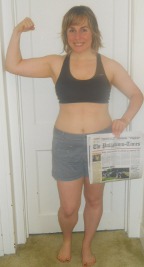 Those are my photos! A story to share…
I have been coaching clients like Lisa, Caren and Erica for over 10 years
We buddied up, faced our challenges, used some simple tools and wrote our own success stories
Do Lisa, Caren and Erica's stories sound like yours?
Tired of trying everything and nothing seems to works?
Do you know what you need to do but just can't get motivated to do it?
Do you start your days excited to be healthy and then poop out by 3pm and start eating the house by 8pm?
Each of us has a story to…
What would you say if I tell YOU that there is a Success Story inside of you too!
You don't have to struggle alone!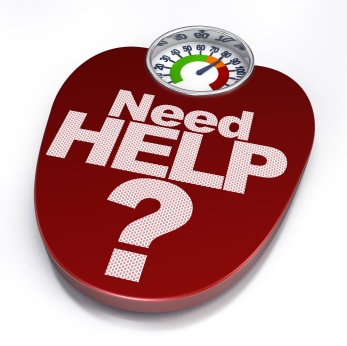 I completely understand… I have struggled since I was 9 years old with weight gain and food addictions. And it wasn't just my weight that was out of control but my health was a wreck too. I had such terrible allergies that I couldn't be in your house for 10 minutes if it were dusty or your had a cat or dog without getting an allergy attack. But little did I know my allergies were directly related to some of the foods that I ate.
That's Right!
FOODS can be causing some of your complaints
Lisa found through coaching that ONE simple food she ate contributed to her pain and sleepless nights.
Caren found out that she had a condition created by certain foods that was causing her digestive issues and depression.
Erica through simple changes has been able to reduce her medications to 1 or 2 a day from 10 (with her Doctors approval) , is releasing weight at a slow and sustainable rate, and she is getting at the roots of why she yo-yo's.
Most people can't find that success story because they are too confused about all the latest health research on the news. They try a suggestion that Dr. Oz makes and it doesn't work for them and they feel like a failure.
It's hard for many families because they are so busy with obligations, work and are always on the run.
Or maybe you feel like you can't be healthy because you financially can't afford healthy food.
You are not alone…
After a lifetime of my own personal struggles with weight and working with dozens of overweight and obese women in my Wellness Coaching, I know many women :
• Struggle • Feel the pain of being overweight • Are tired of the way they look
• Have low self esteem • Not able to fit into their own clothes
• Thinking… "OH NO, I'm just going to fail like I always do with diets and weight loss!"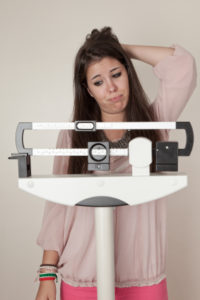 These are some of the thoughts and struggles that went through my mind and body too….
I thought I had my weight under control until I started having kids.
Having my first child at 35 did more to my body than I anticipated. I was not prepared for the hormonal changes and difficulty of losing weight after childbirth. If you are like most of my clients and I, we need extra guidance and direction.
They call me the Total Wellness Doc and Mom… I have helped women for over a decade to reclaim their health, lose weight, and feel 20 years younger. I know what it is like to struggle with weight and lose your health.
I have personally scale a new peak with
60 day Virtual Coaching Program and Support Group
This Program helps you lose weight and
learn to live healthy
for the REST OF YOUR LIFE!
This is not a FAD diet, Gimmick, Rapid Weight loss program.
It is a Healthy Living Program for REAL people with REAL struggles.
It is a weight loss program that helps to reprogram the body and mind for health.
This 60 day Virtual Coaching Program includes:
• Daily support through email for 60 days with videos, stories, audios, results, tips from Dr. Mary Starr (value $97)
• Be placed in a private Facebook group where 24/7 you can ask Questions, get Support, and be a part of the Slique Community (VALUE: priceless)
• One 60 minute audio on the Biggest Challenges to Weight Loss (Value: $47)
• Our most popular eBook "10 Hidden Secrets Why You Can't Keep Your Hand out of the Cookie Jar!" (Value: $24.97)
• Fun contests for members only
• Support through LIVE Group Calls ($47 value)
• Money Saving Tips
• Learn how to get healthy foods and nutrition paid for every month and earn extra income while helping others
• Get results!!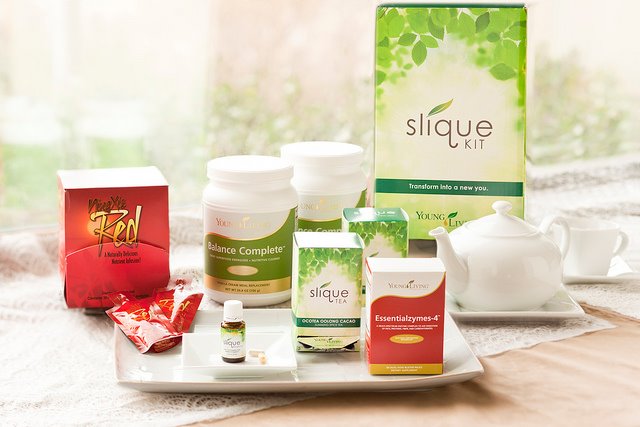 Our Slique Slimming Program includes: REPLENISH, RESTORE, REJUVENATE
1 Meal Replacement Shake for 30 days - Replenish your missing nutrition, fiber, and vitamins and minerals with this simple great tastinhg shake.
50- Slique Slimming Weight loss tea bags - not only rejuvenated the body it has healing constituents that restore your health
30 day supply of NingXia Red your Anti-Aging and Nutritional Antioxidant juice supplement Replenishes, Restores, and Rejuvenates
60 packets of Essentialzyme 4 your digestive helper and healer Restorer of your digestion
1 bottle of Slique Essence oil your Oxygenating and Slimming Water supplement Rejuvenate!
Are you ready to take action?
This Program is open to 35 people who want to get healthy and slim down.
Once we fill the group we will close down the Registration
and the next openings will be in the FALL.
---
Next Class Starts September 1st
Our Slique Coaching and Healthy Living Program is 60 days
30 days to get on Track 30 days to Stay on Track
Regularly $117 but our Anniversary Special is $97
August BONUS Purchase our Slique Coaching Program in the month of August and receive
Lysa TerKeurst Book, Made to Crave: Satisfying your deepest desires with God not food $14.99
Get ready to be a NEW YOU this Fall
(The Virtual Coaching Program doesn't include your Slique Slimming Supplies)
—————————————————————————————–
Do you have a Young Living membership Account?
If yes then purchase your Slique Kit from your own account and purchase the Virtual Coaching above.
If not, click here to purchase the Slique Kit.
I have released 12 pounds at last weigh in (6 weeks into program). I have been limited in the last 3 weeks as far as exercise but remained on the program and notice, I feel satisified, not so many sugar cravings, more energy (despite a cold), look forward to my daily tea and am very happy to be a part of this program, the Slique and all the support. -Debbie Twomey
You know I didn't even realize how big I had gotten until I released the inches and my body shifted. The other day I went to try on some business outifits I had wore just 2 months previous and they were big and baggy and falling off me. You might be in that same position right now. You might be just 5, 50, 100 or even 200lbs overweight. You have a choice to make right now. A choice to get healthy and experience the powerful effects of the Slique Healthy Living Program!
My Latest Photos 5/10/12