Mommy Tips
Come join us each week
FREE Tips delivered right into your Inbox
Having It All Doesn't Have To Be a Fairytale
If We Come Alongside and Help Each Other Out!

Being a Mommy is HARD WORK!  Soccer practice, music lessons, team meetings, laundry, meals to prepare, dishes to wash, diapers to change, bills to pay, work piling up…the everyday list of things to do.
What more?
Moms, we get nervous when our children's fever rises as we use the thermometer. Again and again, the thermometer soars. You call the Pediatrician, keep him hydrated, watch him through the night and wake up the next morning not knowing what to do next and extremely tired. You may need to go to work and have none of the emergency backup childcare in place. Could you take another day off or send a sick child to daycare or school?
Or you may have a child who refuses to eat everything on her plate, only consuming milk and Cheerios. How do you know she has enough nutrients and now your doctor says she is lactose intolerant?
Where do you go for help?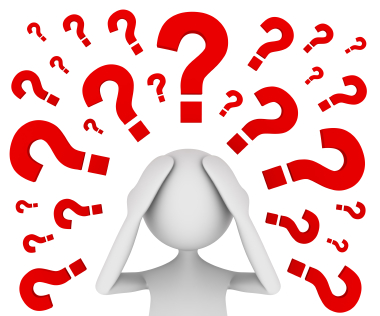 Walking out the door, running late to work only to find out you locked your car keys in the car. You seem to be misplacing items…keys, phone, and credit card. You almost feel you are losing your mind! How can you boost your energy or regain some brainpower?
At the end of the day, you feel rundown and making the family's healthy dinner seems to be the last thing in your mind. Thank God for fast food as you guiltily feed your family another night with fast food.
Your husband comes home from work and shares the news about co-workers getting the pink slip and he may be next. Your mom calls and says her nest egg is broken because of the economy. You have more days in your month, bills piling and you are feeling depressed and don't know where to find solutions to your own physical and mental pain as you think about the economy.
Does one of these situations describe some of your days?
Some say, it takes a village to raise a child. We need each other.

Keeping our kids and family strong and healthy is difficult when our lives are busy and unforeseen circumstances happen. Finding useful and credible information may not come easily.
The Total Wellness Mommy Tips and Community is for anyone who wants to
•    Raise healthy, happy kids
•    Have short, easy to understand tips
•    Bring natural goodness to their family tables
•    Have easy, money and time saving recipes and tips (under 30 minutes)
•    Proven results from their own lifestyle changes
•    Experts that show what they already implemented and worked in their own families and life
•    Simple methods to curb trauma, stress, disease
•    Quick tips for lifestyle changes for total wellness (having it ALL!)
•    And many more!
Our Mommy Experts featured here have the expertise they represent. They are in the field by design, raising their children using their expertise and have the educational background to prove.
As always we must remind you that this information is not to diagnose, prescribe or take the place of proper medical care.  If you feel you have a serious condition seek the help of a qualified health professional.
These tips have radically helped my family and I. We hope the same for you and your family.
For your Families Total Wellness;
Dr. Mary Starr Carter the Total Wellness Doc and Mom
Week 1: Cleaning Tips the All Natural Way  
Dr. Beth DuBois at Falanga Family Chiropractic Oswego, NY.
To make an appointment with Dr. Beth, call 315-343-2961.

Mommy Tips Dr. Beth DuBois from Mary Starr Carter on Vimeo.
Week 3:
Mommy Tip 2 Ingredient Crock Pot meal from Mary Starr Carter on Vimeo.
Week 4:
Week 5:
Week 5:  Mommy Tips  Lavender and how to Make Bath Fizzies, Scrubs and more
Come join us each week
FREE Tips delivered right into your Inbox