You have a heart for helping people and passion for Christ but you are still struggling personally (and in your business). If you just can't figure out how to get God into your business this is the guide book and training system for you. 
Discover how to take the focus off of "selling" and and onto really helping people. Stop struggling with growing your business!
Ministering to the Wounded Soul Training System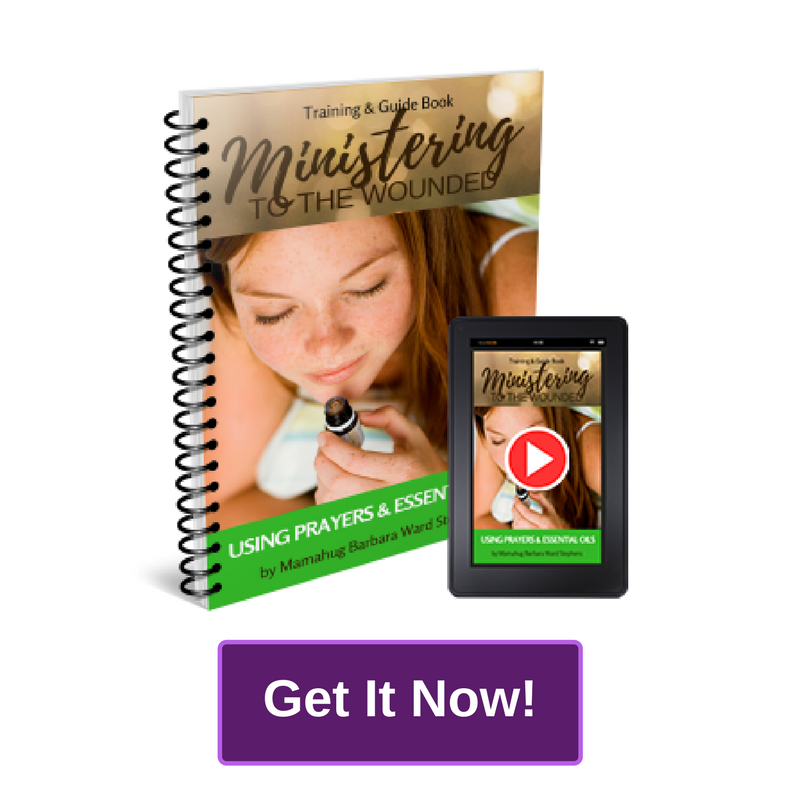 The Ministering to the Wounded Soul training and guide book makes helping people where they are super simple; just show them the training video and follow along the simple class steps.
Minister to people personally using a one-on-one approach, or to a group with the simple follow-along steps in this training system. 
"Finally a Christian Bible-based format of giving classes for my essential oils business!! – Beth Tromp"
"The combination of this book and class are powerful tools that have given me new perspective."
~ Katherine Lawrence
How to Get it?
At Convention — 
Take a copy home right away! If you're at the Young Living Convention,
stop by & give Dr. Mary a visit at the AromaShare Event, table 49B,to pick up your own copy of the book, and tame some for your team.
Participate to win a Feelings Kit for free & claim your FREE copy of Healing the Broken eBook.
We have a limited number of copies available at Convention so don't delay! We had a great first day and expect tomorrow to be an even bigger success!!
Get it now!

Save $10

— 
We've been hard at work preparing the book over the last few months, and it's also available for you to purchase online. Order your copy before Sunday, June 17th, 2018 by Midnight AST to benefit from the discounted introductory price. 
Do you already have the eBook version "Ministering to the Wounded"? No problem, keep an eye out for an exclusive promo code that we will email to our client-base shortly for extra BIG savings!